White Chocolate Strawberry
Trip to 85°C Bakery with Momo and tried this.
It was so delicious~
It had creme and cake and lots of strawberry goodness and white chocolate flakes!
I highly recommend it!
Also when I was out today I got this little baby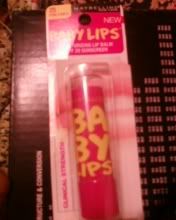 Maybelline Baby Lips in Pink Punch
It's a moisturizing lip balm with clinical strength SPF 20 sunscreen in it, and they smell insanely good. It makes your lips amazingly soft and it flys of the shelf!
This was literally the only one in the whole store, not even any other colors.
Momo actually bought this for herself, but unlike a few of the other colors, this one had a more noticeable bright pink tint to it that didn't work with her skin tone, so she gave it to me.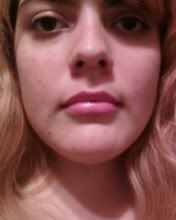 I love the brightness of the color and it's protective and after about a few weeks use your lips will become much softer and no longer as dry!